The  "Grande Descente" – A multi-craft flotilla from St Clément to Embrun

The NRS Guil Gorge Chrono, a creek race down the Chateau Queyras Gorge

Clinics – Creeking/Freeride, Safety, Ladies Specific, Open Canoe

Guided Descents for Newcomers – Open to the public, Raft, Inflatable Canoes, River Sup

Exhibitor Village – Check out brands and shop for and test out gear

Packraft Meeting – run the river, exchange, learn, share , discover and test the latest gear.

River SUP Masters – Long race from St Clément to le Rabioux + Sprint down the Rabioux rapid

Open Air Cinema & Live music – Watch awesome paddling films under the stars on Friday & live music on Saturday night

Rabioux Freestyle Showdown – a free session on the legendary rabioux wave, at the end of the Grande Descente.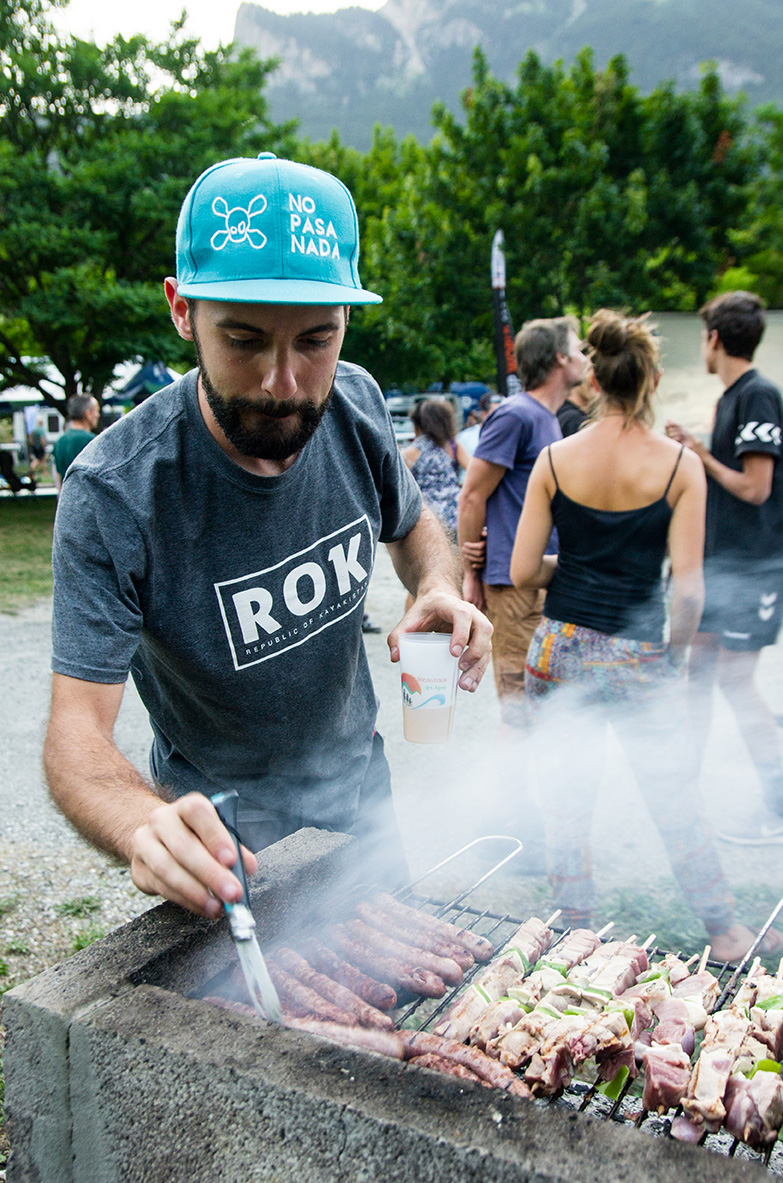 The spirit of the Durance Festival is a gathering of all river and Paddlesports lovers (kayak, canoe, stand up paddle, raft).
The festival program includes a creek race down the Chateau Queyras Gorge (Class4), a Packrafting meeting , a Rallye down the bas Guil for intermediate paddlers (Class 2/3), a river sup race, and the "Grande Descente," a multi-craft flotilla stoke-float on Sunday, clinics on Friday, an open-air cinema on Friday night, a concert on Saturday night, an exhibitor village to test and buy gear, and good spirited people!
The festival is located at the Camping New Rabioux, in Chateauroux-Les-Alpes (05).
The Durance Festival is free to attend!
Participants can come and run their program on the water, enjoy the open air cinema and exhibitor village, all for free. Book and pay for clinics, guided tours, take part in the Grande Descente and the freestyle competition in advance or on the day of the festival.
*Camping is to be paid and booked with camping management.
The festival will take place over 3 days. Free paddle and clinics on Friday on one of the ten nearby rivers, take part in the Guil Gorge Chrono Creek race, and/or the rallye du Bas Guil,and/or The River Sup Masters on Saturday, and the ginat Stoke float – La Grand Descente on Sunday..
Friday night is reserved for open air cinema, while Saturday evening's festivities include a dinner, and live music!
You can always cook your own meal or take the opportunity to visit local restaurants. Camping management also offers snacks and fast food.
The "Grande Descente," presented in partnership with the Kayak Club No Pasa Nada & the Embrun kayak Club, will take place on Sunday: A multi-craft, flotilla stoke float with loads of prizes to be won, managed and run by certified river guides. Within the Grande Descente,  as well as the Freestyle Showdown at the Rabioux wave.
Please also note that The Nomad raft guides offer guided raft trips as part of the Grand Descente, as well as Ducky trips for newcomers and friends. Bring your family and friends to enjoy some river time together!
See you all on July 14, 15, and 16th.