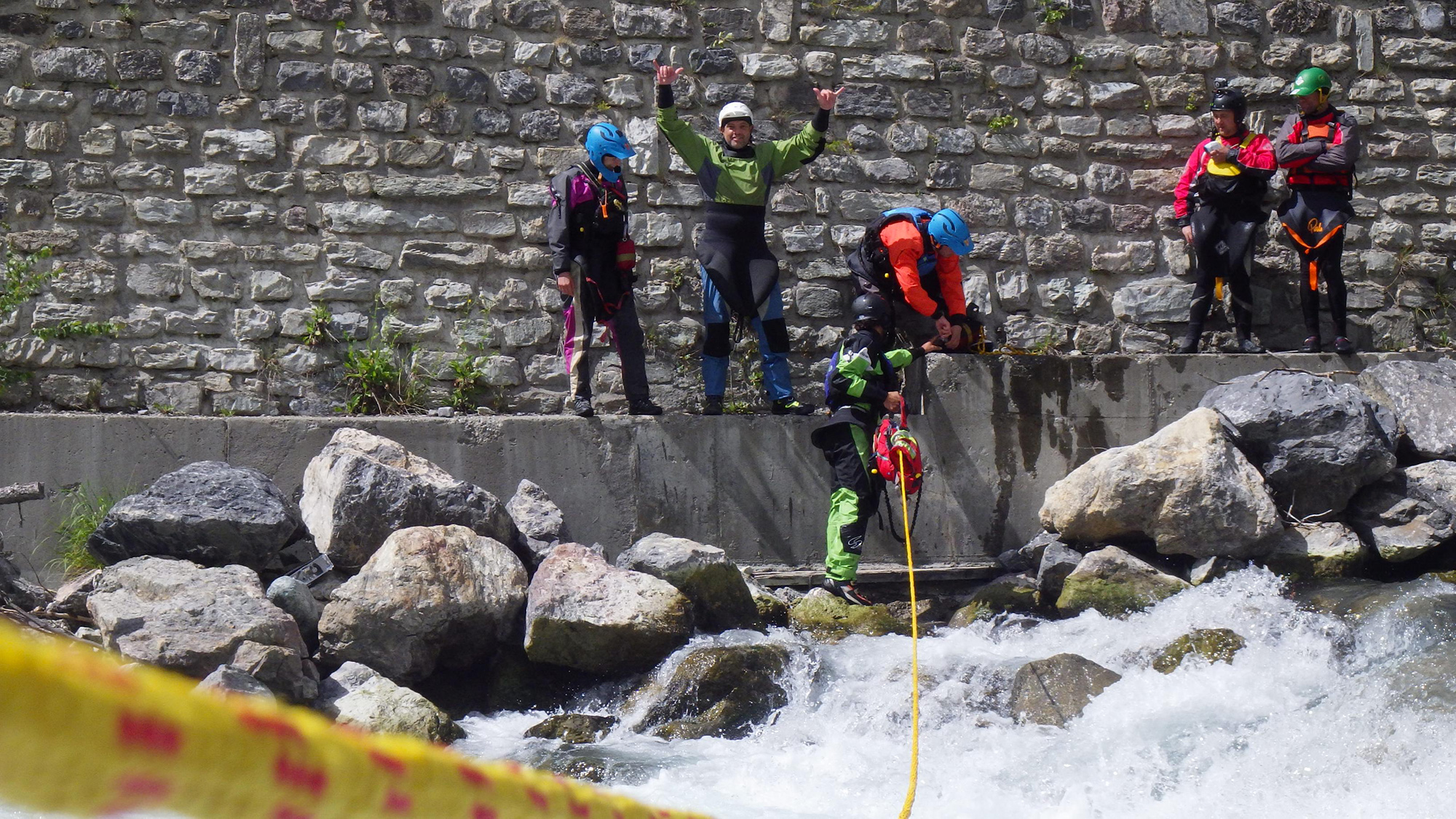 Safety
Whether it is your first safety clinic, or you want to refresh your skills, there is never a wrong time to practice safety skills! Topics include exiting a sticky stopper, to rope work, Z-drags, and building a river safety kit. Run by the Nomad River School crew, situated on the Durance riverbank.
Age: From 14 years old and older with parental permission.
Duration: Half-day Saturday.
Price: 50 Euros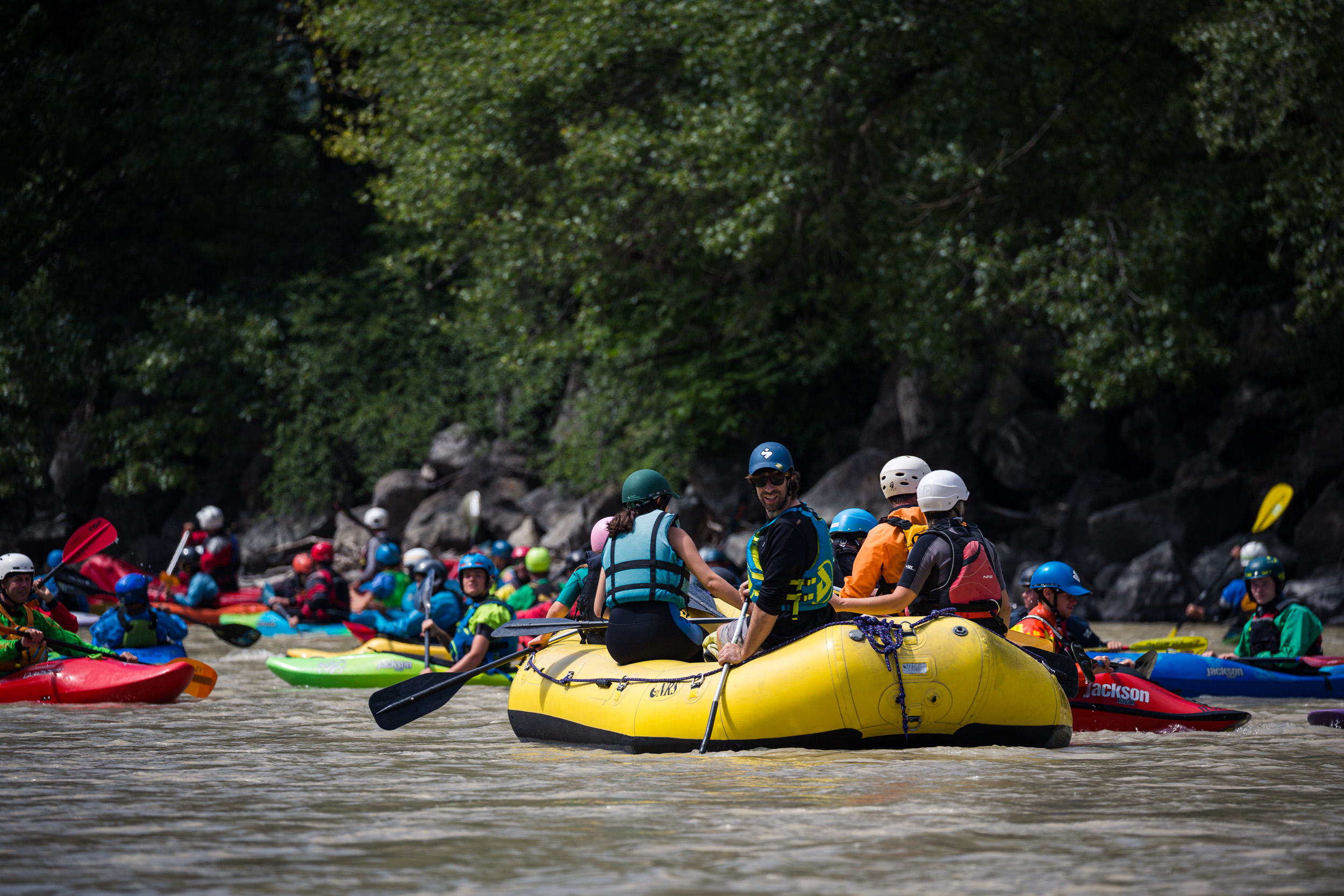 Raft in a Festival Mood
NOMAD rafting, along with their network of independent local raft guides, offer introductory whitewater descents for newcomers. Available crafts include, inflatable kayaks, rafts ! The Whitewater Discovery is a great opportunity for paddlers to share their passion with friends and family. If you are visiting the area, it is a great way to enjoy the river and take part in the festival atmosphere. You will paddle with the rest of the festival paddlers down the Durance from St Clément all the way to Embrun.
* All gear included in the price! (Boats, boards, wetsuits, helmets, neoprene shoes, paddles!)
Age: From 14 years old, 10 years old for rafts. Parental permission is mandatory.
Duration:  Full day Sunday. Meeting at 10 am in St Clement/ Durance
Price,  40 € Grande Descente Guided.
Duration: 4 to 5 hours: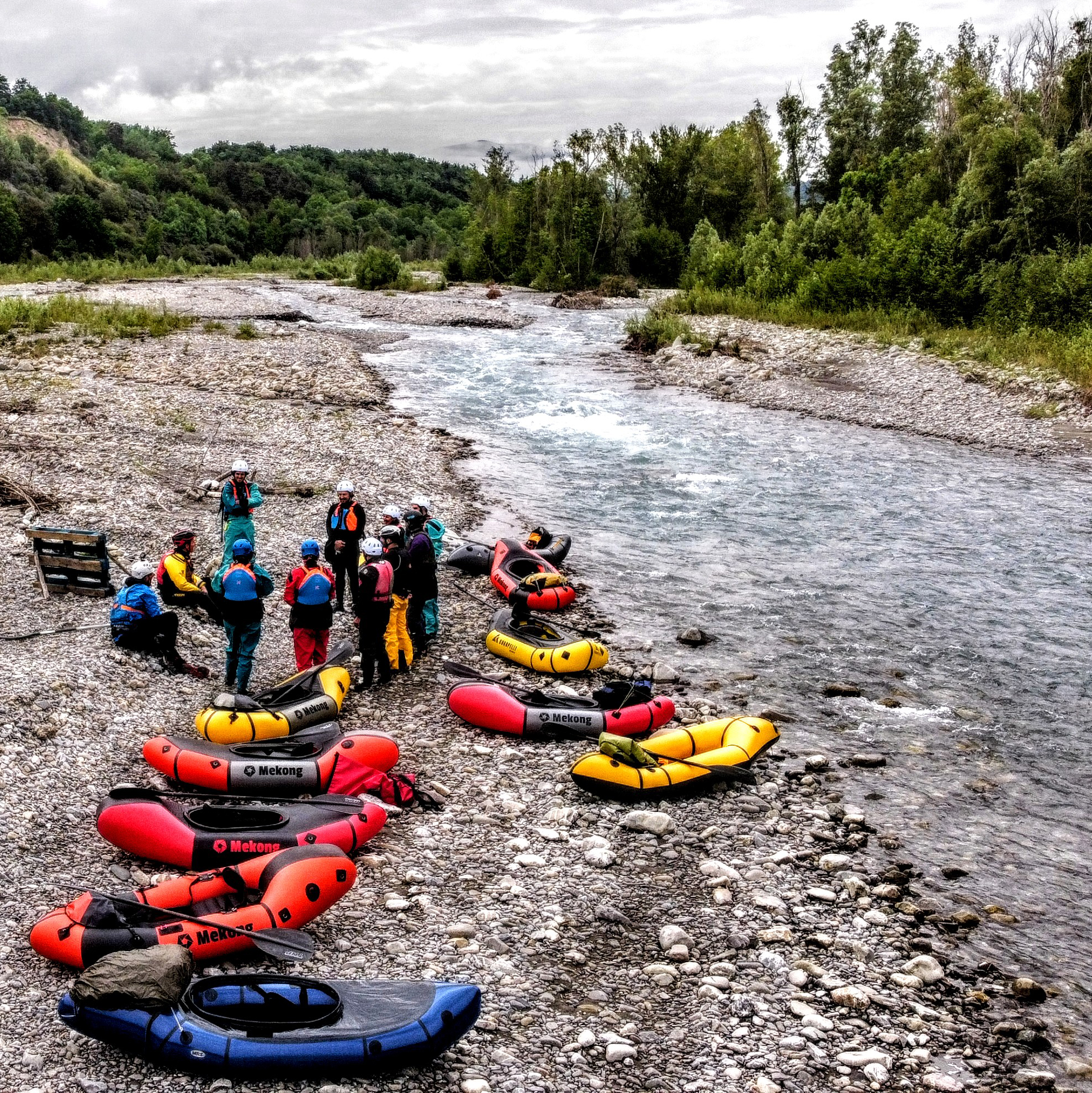 Packraft Clinic Introduction to Whitewater
Packraft discovery clinics on July 14 by Lou Lamotte and the Hike2River team of packraft specialists. This is a packraft discovery workshop, open to everyone, with an introduction to packraft starting from the campsite, equipment provided.
Durée: vendredi 14 juillet.
Price: 50 Euros